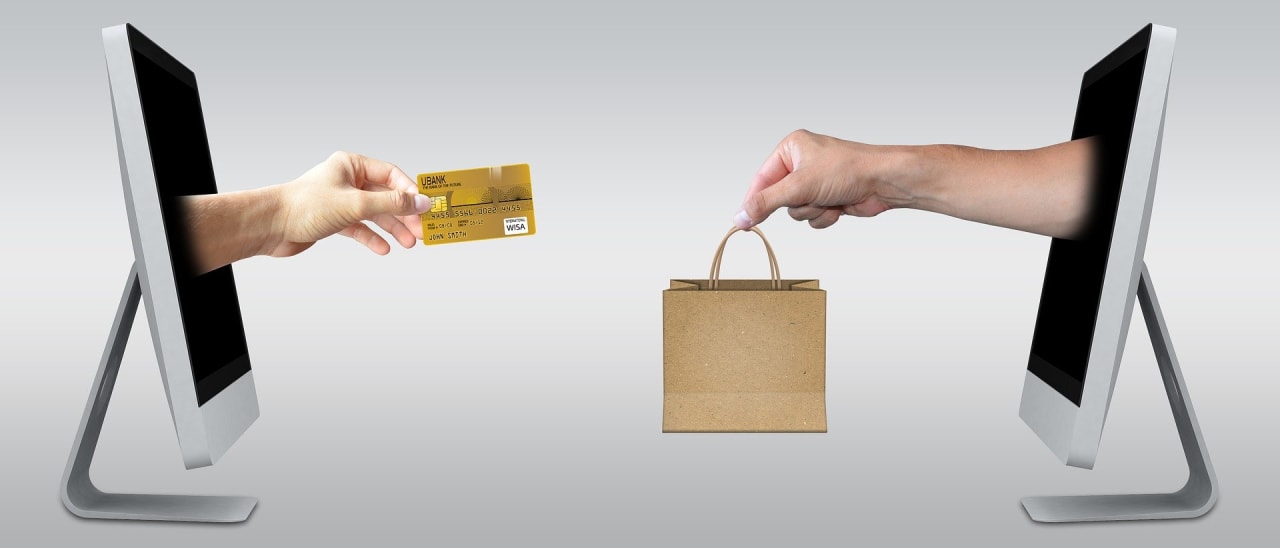 Back to Portfolio
How can online apps for shopping monetize your brand?
---
How can online apps for shopping monetize your brand?
No time to go to the mall or you don't have your favorite brand in your country? Discover the latest fashion trends with an online app. It is now convenient for our generation not only to use mobile devices for surfing the Internet, but also to pay with their help for purchases, services, and solve many other daily tasks. It has many pluses for both sides. That is why we wanna introduce you to our new project - a mobile application for an online fashion shop.
CHALLENGE
What do you need to start an online store? There are so many offers on the market but only a few with one that is why the Mifort team has a purpose to develop a shopping app that will attract lots of customers and make them come back, again and again. To create a cool and popular application, we, first of all, decided on a niche, and together with the customer, we worked out the criteria specified for him. One of the important tasks was to maintain and quickly download photos and videos of clothes, which are high quality and can convey all the details, etc. We find out which features make this application perfect and convenient for customers:
- Personal account where you can make purchases, add to favorites, choose size, color
- Order a fitting home or shop
- Good and fast search engine. You can search for things by category, article, search by name
- Referral discount program
- Secret offers for the holidays as an indicator of customer care and concern
- Integration with social networks
- Easy shopping system
- Search by barcode
- Easy login and registration
- Product search by photo
- Support Chat
-Card of the item
- Video and 3 D photo
- Wishlist
- Fast checkout process
- Work offline
SOLUTION
On this project, a team consisted of 6 people: 2 Frontend developers, Quality Assurance, 2 Backend Developers, and a Project Manager. The development of the project took us 7 months. The Frontend was written on React.js and the Backend on Node.js. Quality Assurance was manual. The storage we made in PostgreSQL. First of all, we make this application very easy and simple to use. We create an easy-to-use interface that allows the customers to find everything they need quickly and without any problems.
Our team analyzed the available applications, studied the reviews, the number of versions, the dates of the latest updates, and based on all the material studied. We modeled all kinds of user scenarios and selected the most necessary functions for the users of the application.
- Account with personal data of the user and his photo, saved all addresses, sections with orders, returns, delivery, sizes, price, history of orders, selected products, and notification settings. Personal recommendations are shown right in users' accounts.
- The application featured a powerful search engine and offered numerous lists and categories by name, brand, type, color, size to help customers with their decision. It also had a recommendation center where clients could choose items according to their mood, preferences, history, etc.
- Search hint. By entering a query, the user sees the most frequent queries on the topic and direct links to product categories. Graphically, these search tips are highlighted in different ways - it is intuitively clear where you are prompted to go. So the buyer can trust the choice of other people or go to the desired category to continue the search there on their own.
- Search by barcode. The buyer does not need to drive in the article of the product manually, it is enough just to take a picture of the barcode, the application will process it and show the desired product if it is in the catalog. This search is located right in the search bar.
- Loyalty system. It gives users personalized discounts and bonuses. When placing the first order, the buyer receives welcome points on the account. They can then partially pay for the next purchase. The app also has an option for a gift package, customer reviews, and an automatic notification system.
- There are secret offers for holidays, such as Birthday or New Year, with the help of a promotional code, users receive a discount. The promo code must be entered into your account or the shopping cart.
- In the application, you can link a plastic discount card, which is issued in regular stores, and receive discounts on it. There is a referral program that is used both to an offline card and online with a personal discount from 1 to 15%. This solution is suitable for those who trade both online and offline.
- Support Chat. The user should be able to send and receive data in one place. The best option is a chatbot. The user without leaving the application can ask a question, leave a complaint or solve any other problem.
- Registration and authorization. You can search for products without registration, but to place an order, you need to log in. You can enter by phone number, via mail on Google, Mail.Ru, or an account on the social network "VKontakte", Facebook, "Odnoklassniki". When they first log into the application, users see a welcome guide and why it is profitable to buy here.
- Main screen. On the main screen in all applications, banners are displayed that lead to profitable promotions and special offers, as well as a selection of themed goods, for example, for the New Year and active winter holidays. For the convenience of users, a search bar is fixed at the top - from the main screen, you can immediately find the desired product, there is no need to go to the catalog. Also on the main screen, the user sees icons of popular sections and history and course recommendations based on users' preferences and order history.
- Easy shopping system. From the main screen, you can immediately add a product to the cart. The user only needs to see the price to buy the product that he usually selects; there is no need to go to the product card.
- Product search by photo. For example, a user is looking for a specific product. He takes a picture of it or uploads a photo from the network and in the search results the user sees all the products that are as similar to him as possible.
- Card of the item. The Buy button is large and always visible. Everything so that the user can purchase at any stage of acquaintance with the product. The product card contains a maximum of information that will help the user to make a purchase: name, available sizes, regular price, and discounted price, if applicable, text description, characteristics, reviews, similar and previously viewed products. It is convenient when you can immediately see the delivery conditions - right on the card, without adding an item to the cart.
- Video and 3-D photo. Users can see the video of the product, as well as a new feature of this application, is a 3D photo. This new technology allows shoppers to get the most out of the item before buying.
- Wishlist. If you are not immediately ready to buy a product, but perhaps want to do it in the future, there is an opportunity to save the product you like or postpone it. This can be done by clicking on the "star" from the search results page and on the product card.
- Fitting at home or in a store. If photos and videos are not enough for buyers to decide on a purchase, then for this case it is possible to order a fitting at home and the courier will bring you the things you like or you can order a fitting in a store. To do this, you need to contact support and agree on a time.
- Checkout process. The checkout process will be displayed in the shopping cart so the user can see what stage he is at right now. There is also the possibility of saving the entered data, for example, the delivery address and card number, so that in the future you can place orders with one click.
- Payment. Everywhere the user can choose the most convenient payment method: cash or card upon receipt, card online, or using payment systems Apple Pay, Yandex. Money, PayPal, Mi Pay. For the convenience of users, after the first use of the card, the application offers to save it so you will not have to enter the details at the next purchase.
- Work offline. Thanks to a special database, our mobile application synchronizes with your server in the background and loads the product catalog. After all, you want to allow viewing and even placing orders in the metro, or in other places where there may be no Internet. But most importantly, products are displayed faster, there is no need to upload images every time. Now, many have tariff plans that, despite their unlimited limit, have restrictions. With our application, your customers will not be worried about their traffic.
RESULTS
Mifort team has done a long analytical work to decide what features are most important for the users of the application and developed an application with the most convenient and intuitive functions for the buyer. Our mobile app allows potential buyers to have a unique experience, making it as easy as possible to interact with an online store and make a purchase. The application has many useful and convenient features. For example, when the desired dress size appears, the user will receive a notification, new items are always visible, discounts for the models they like are always visible.
First of all, it is really fast, about 1,5 seconds loading and easy to use. With the help of filters and high-quality indexing to help users quickly find what they want inside the app. We have the full description of the item plus video and 3-D photos that allow a user to see the item as much as possible in reality and don't be disappointed with the purchase. We know that customers trust reviews almost 12 times more than product descriptions that is why you can see in our app reviews from previous real buyers. Loyalty program, a chatbot with support - all this was made for the convenience of users.
Mobile app development is a necessary step for e-commerce business owners. To gain a significant market share, it is necessary to develop an online store for Android and iOS platforms, which will create an advanced marketing strategy to attract more customers and increase revenue. If you are thinking of developing an application for your online shop our team is ready to help you with this.