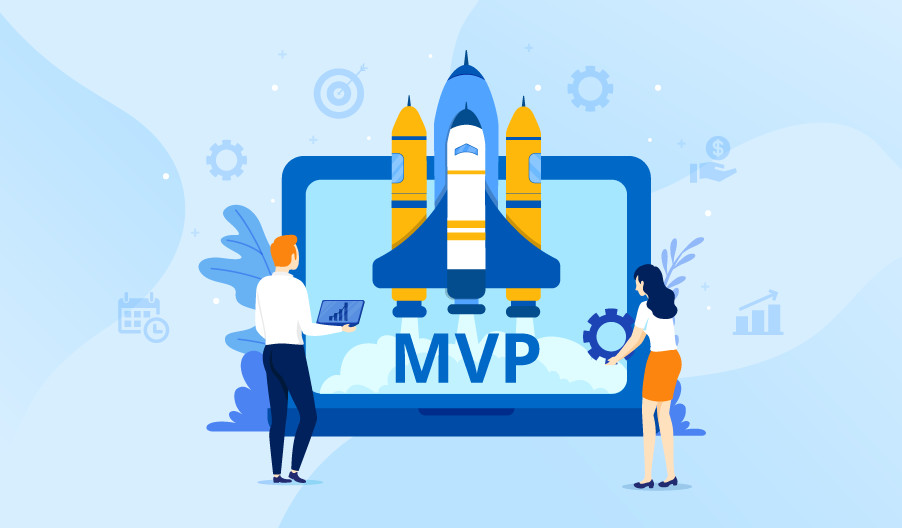 Back to Blog
MVP development. How to save your time and money.
---
MVP is the first version of your product that can be shown to your customers. With it help you can get the first feedback from them and start to improve your product. According to Forbes magazine, 90% of startups or big companies that are trying to implement a new product fail and the reason behind is simply poor knowledge and understanding of market and client needs.
This problem can be solved with the help of MVP - a minimum viable product. With this approach, we develop the complete functional set that can be used by your customers immediately. As a result, you quickly get market feedback and take appropriate actions to meet your business needs.

The first version or MVP is effective testing of the product
Cost-effectiveness is without doubt the foremost vital advantage of a minimum viable product as it requires less investment. The MVP methodology gives a chance to enter the desired market and look at your research data with less investment. With the help of early feedback after the first version release (MVP) you can clearly understand what should be improved and whether your product solves the existing problem on a market and worth further investments. You will learn whether or not the product functionalities can solve an existing problem that the target audience has. To put it simply, MVP reduces the risks of losing your time and money.
Example
Let's say that you decided to create a project, your development team told you that they need 8 months and $40 000 to complete and deliver it. But what if we make a first and very basic version in 2 months with a budget of $10 000, so you will get first feedback and understand whether your idea works and can be useful for the market. As a result, you save the remaining $30000 if it fails, plus, next 6 months you can use for creating a new idea.
Learn more about our created MVP projects: Decentralized Multicryptocurrency Platform that gained $2 billion, Cloud Communication Platform, Product Lifecycle Management System that we have been updating for 4 years.
We create MVP not only for startups but for all. MVP tests new products or new functions of the product for any company.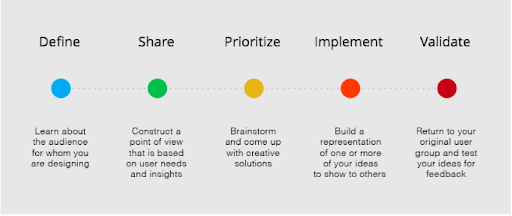 Types of MVP
Landing Page is a standalone web page that is created for marketing and sales needs. It contains different blocks of information (videos, photos, infographics, benefits, reviews). But all these blocks are placed on a single page to lower the price of the first business check and understand whether there is any demand for your business idea.
The "Wizard of Oz" is dedicated to taking a look at an oversized variety of ideas. This implies testing all ideas and collecting data manually. Then a business owner decides to develop an automated system for an idea that has justified itself.
Piecemeal is designed as an integration of multiple tools into a single platform. The idea of a piecemeal MVP is to use existing tools and solutions to deliver your product or service.
etc.
Check the video on how to do market research.

How do we work?
When our customers contact us with their ideas, we kindly ask them to provide business requirements to implement them: functional (Business Rules, User journey, Authentication, Analytics, etc.) and non-functional (performance, accessibility, browser, and device support and others). Among these requirements, we choose the most important ones that will be included in a Minimal Valuable Product and start building the first version immediately.
We help to create prototypes
To start your project journey, we will need to make a prototype. It is a flexible mockup that helps everyone understand your project better and prepare for the technical part. Prototyping is a very detailed process that can create new solutions and change the original plan.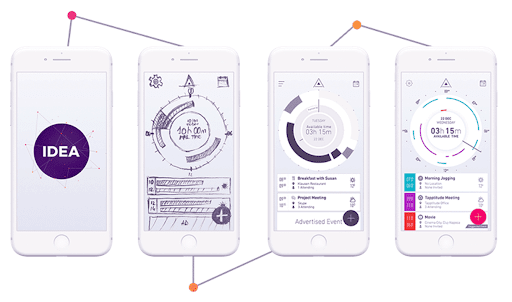 We should remember that to reach the goal we have to promote MVP. You can use perforce marketing, fundraising sites, the word of mouth, and other ones.
MVP development prices
Market prices on MVP Market prices vary from around $4 000 to $30 000 depending on the scope of work and type of a platform.
How we can make your idea work
We always encourage our customers to try a new approach to their business. If you are ready to make a new step or if you still have some questions, feel free to drop us your wishes. We will estimate your project for free and explain in detail what has to be done. Together we will make an efficient and smart product!