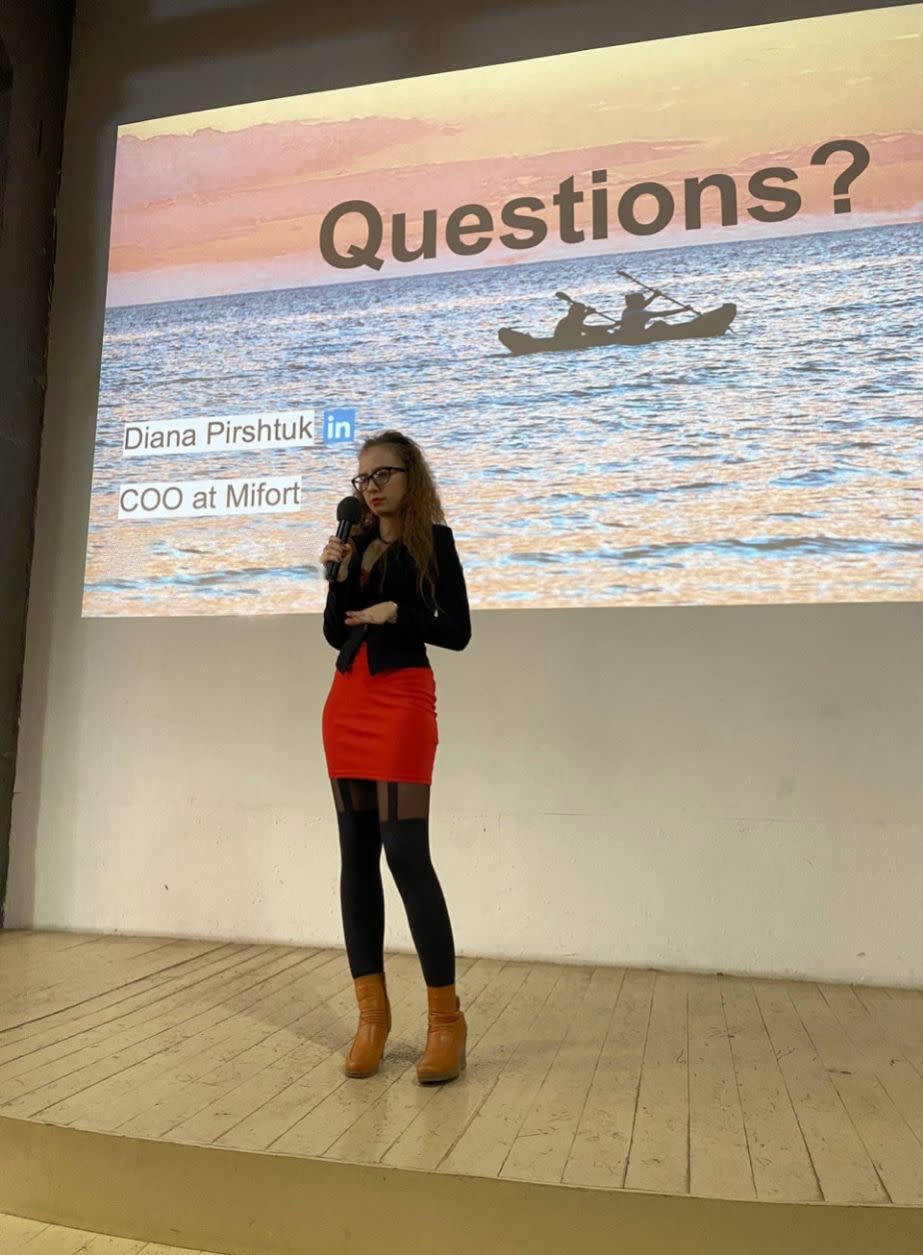 Back to Blog
Meetup on Motivation conducted by our COO Diana Pirshtuk
---
In the beginning of 2020 Mifort took part in a big meetup for 200 people in most popular meeting place for IT people EventSpace. It was dedicated to working with people and processes. The speaker was Mifort's COO Diana Pirshtuk, she was invited to speak on her extensive hands-on experience in "Rowing technique or deep motivation of developers." target audience of this event was mainly represented by people who occupy senior positions or have their own business in IT. Diana talked about:
-features of material and non-material motivation;
-how to control productivity of employees and a comprehensive assessment;
-how to develop a motivation system depending on psychological picture of employees, work experience, stage of development of a team, etc.
-how to influence on developers without authority;
-motivation of professional development;
-gamified motivation.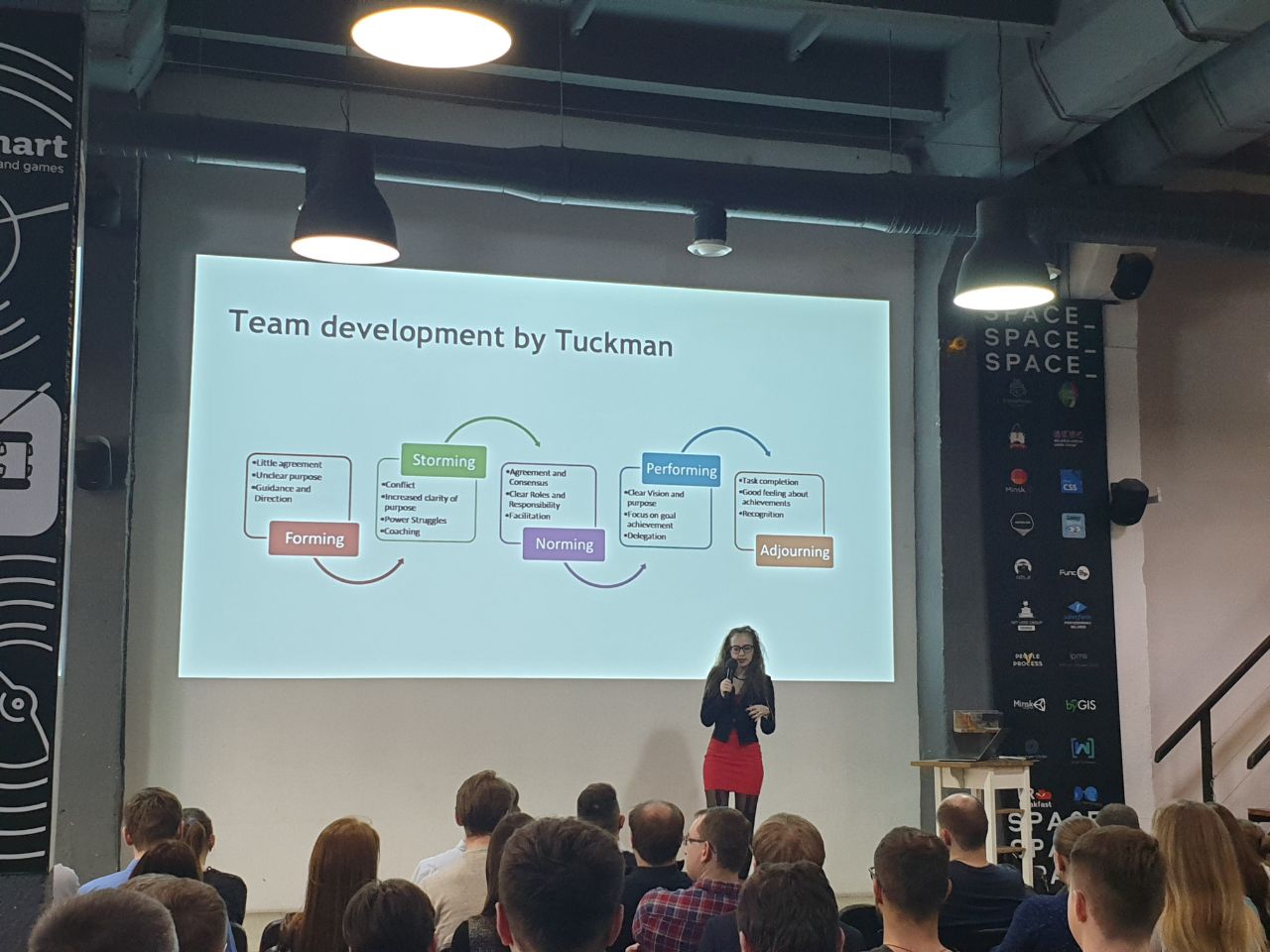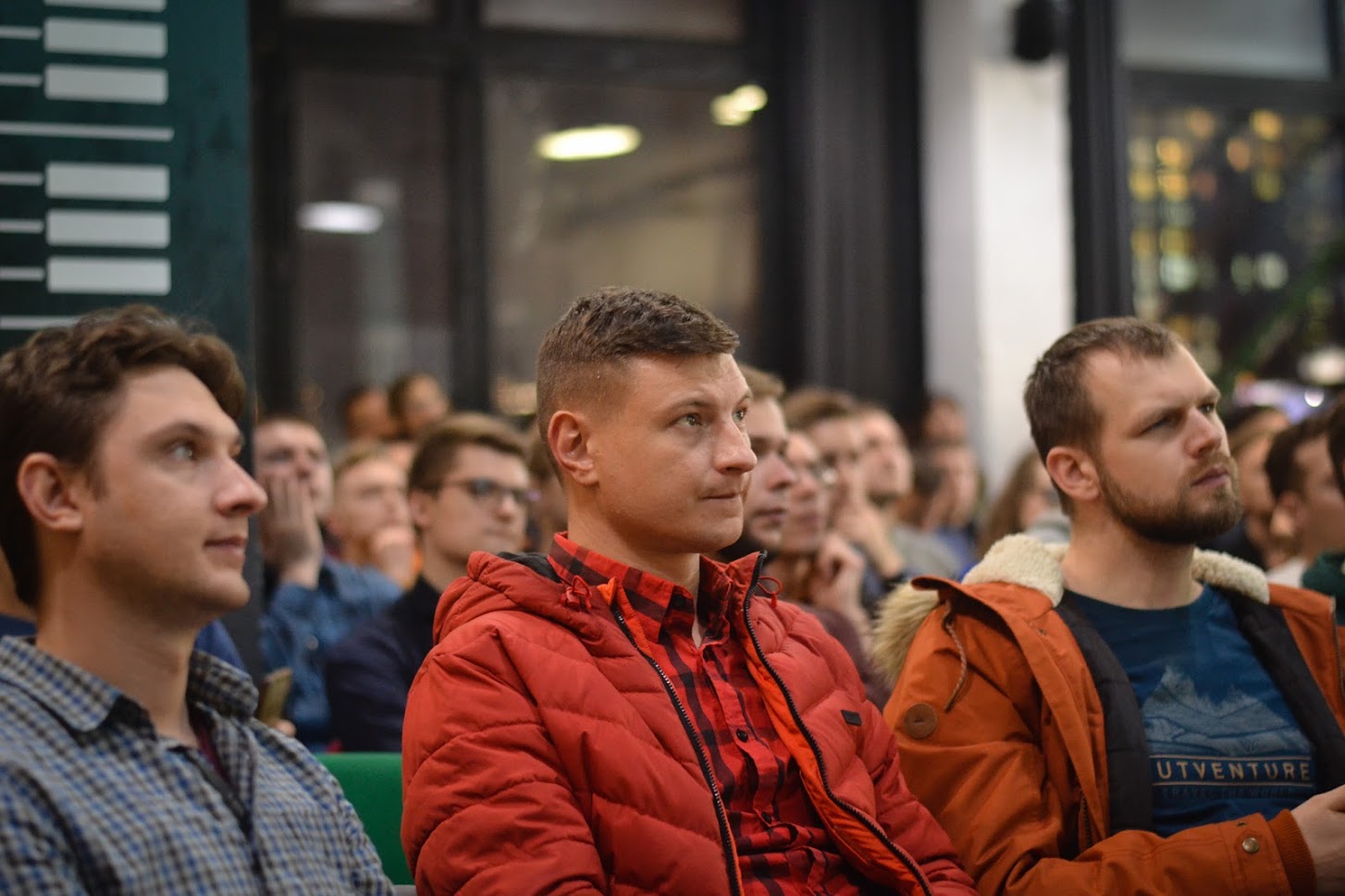 After the report, Diana Pirshtuk answered all the questions of the audience regarding the implementation of the methods proposed by her to motivate staff.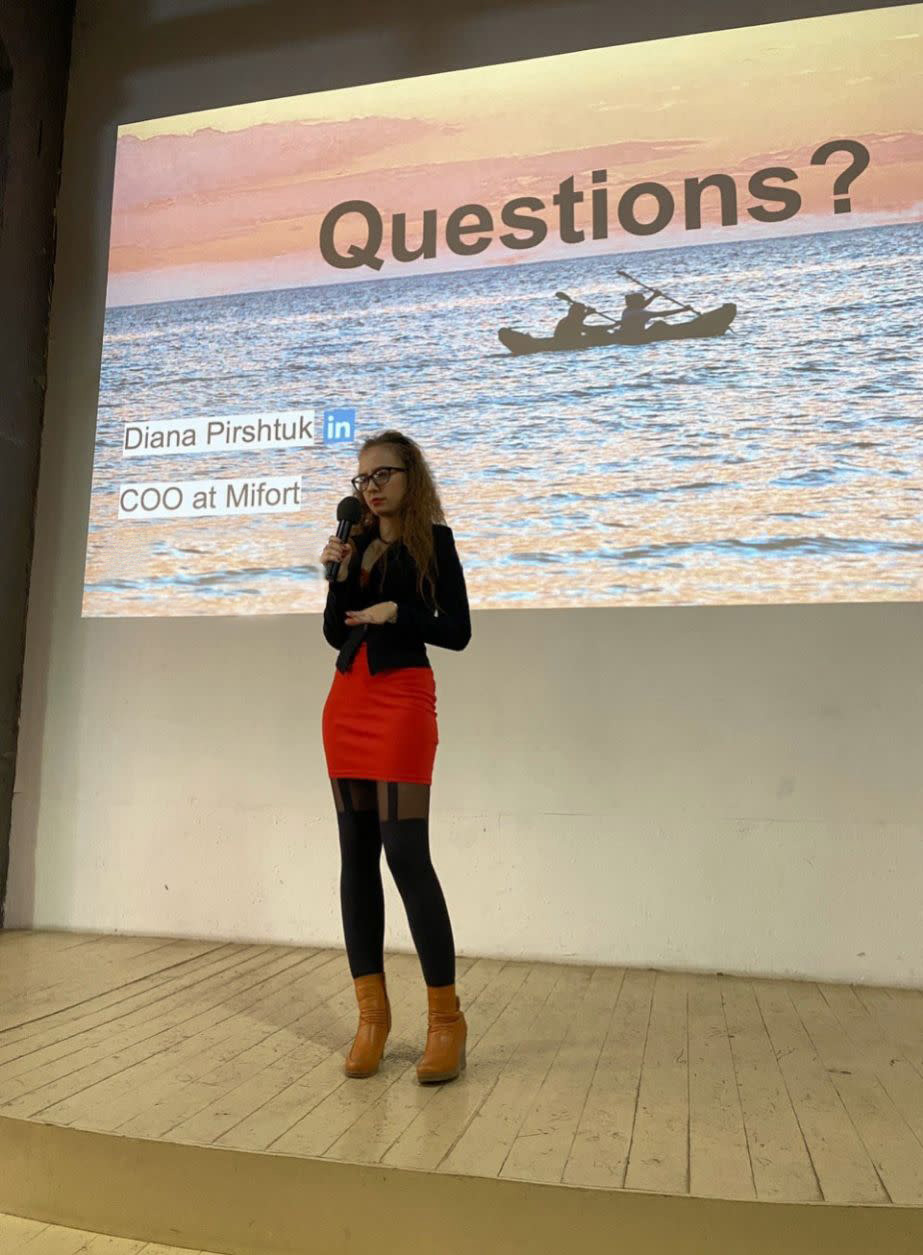 Diana Pirshtuk says:
"Motivation of the team is the most important condition for the success of the project. It is impossible to achieve performance at high standard without the interest of team members in the final results and without their desire to contribute to the achievement of goals.
The topic of motivation is very relevant and there are many resources available for free online on this subject. The problem of motivation remains.
Sometimes people ask me which book to read on such or such a topic, it is impossible to answer this question unequivocally. There is no one magic book to read and become an expert. You should read multiple books, good book to start will be
"Rework" by David Heinemeier Hansson and Jason Fried;
"Gamification for Business: Why Innovators and Changemakers Use Games to Break Down Silos, Drive Engagement and Build Trust" by Jake Inlove and Sune Gudiksen;
"Motivation and Personality" by Abraham Maslow;
"Team roles at work" by Meredith Belbin. come at it with many different ways and draw conclusions.
Often people are already familiar with some motivation techniques, but do not use them. In addition, theory very often does not work in practice. It describes that motivation should be interesting, but in fact, it turns out that it does not work. Some methods are not applicable in a small company, for example, creating a chat to share useful information. Interesting sources for a junior will not be relevant for a senior and vice versa.It is impossible to motivate people by looking at only one criterion, it is necessary to formulate a systematic approach to team motivation based on multiple criteria.
At Mifort developers are highly motivated as I worked out the systematic approach to motivation. It is necessary to determine at what level of "Maslow's Hierarchy of Needs" employees are in order to apply material or non-material incentives. The most basic level is the need for food, sleep. The second is the need to have your own fortress, home. Material incentives acts at these levels.
The third level of the Maslow pyramid - being in social circle. This need is realized in the way that a person wants to have friends, be in a family, join a team at work. The fourth level of the Maslow pyramid is the pursuit of public recognition and success. The fifth level of the Maslow pyramid is the expansion of the possibilities of knowledge, creation of beauty, self-actualization, leadership. Our incentives here:
•Opportunity for career growth;
•Public award, praise for success;
•Pleasant atmosphere within the team and the organization;
•Comfortable working conditions;
•Cultural events within the organization;
•Participation in strategic decisions;
•Professional competitions;
•Training;
•Feedback from colleagues.
The principle of frustration-regression is when a certain level of the pyramid cannot be satisfied and it is easier to satisfy a need of a lower or higher order.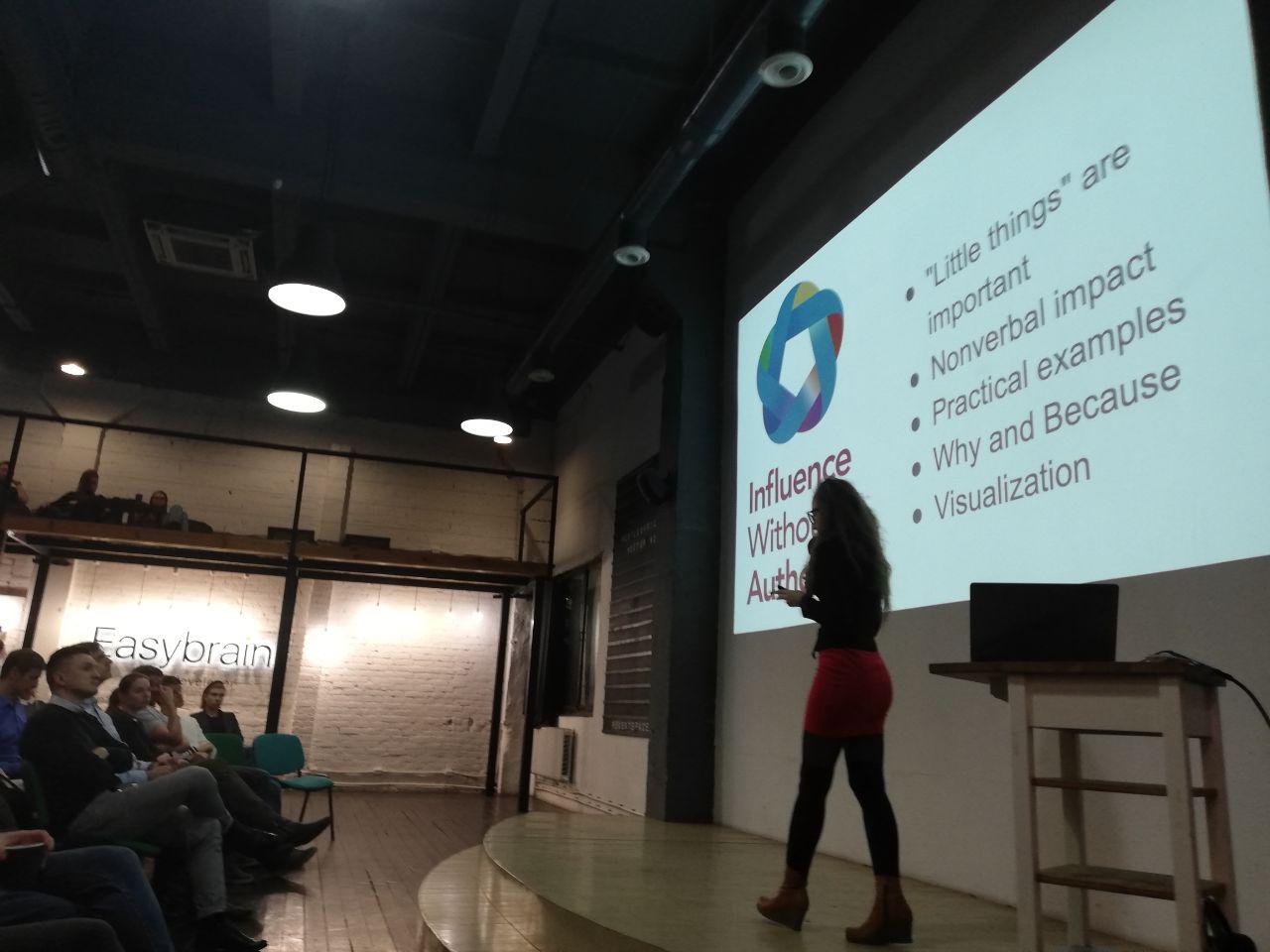 We set up our own 360 degree system to accurately evaluate last experience of employees and set achievable relevant goals for next period. Using this method, an employee is evaluated "from all sides," that is, not only the manager, but also colleagues and mentee, as well as the employees. The assessment of employees should be carried out once a quarter. Salaries review in both directions(increasing and decreasing) allows you to keep employees on toes. You can see more than 50 questions googling 360 degree method. It takes a lot of time so companies use feedback system. For me it does not give a clear picture, therefore, I made up a list of key questions about the employees:
1. Shows high quality of code;
2. Ensures performance without errors which can be critical to the project;
3. Accepts constructive criticism;
4. Completes tasks in full;
5. Performs tasks on time;
6. Makes a solution and copes with the problem;
7. Informs managers about his problems and achievements without waiting for questions to be asked about them;
8. Encourages other employees to set challenging but achievable goals;
9. Shows good communication skills both in oral conversation and in written communication;
10. Helps others do work efficiently;
11. Uses the phrase "I'm busy" dealing with questions of colleagues;
12. Freely shares information with others;
13. Perceives failures as opportunities for improvement.
360 is a good way to identify the strengths and weaknesses of employees and to outline a way to improve their work efficiency.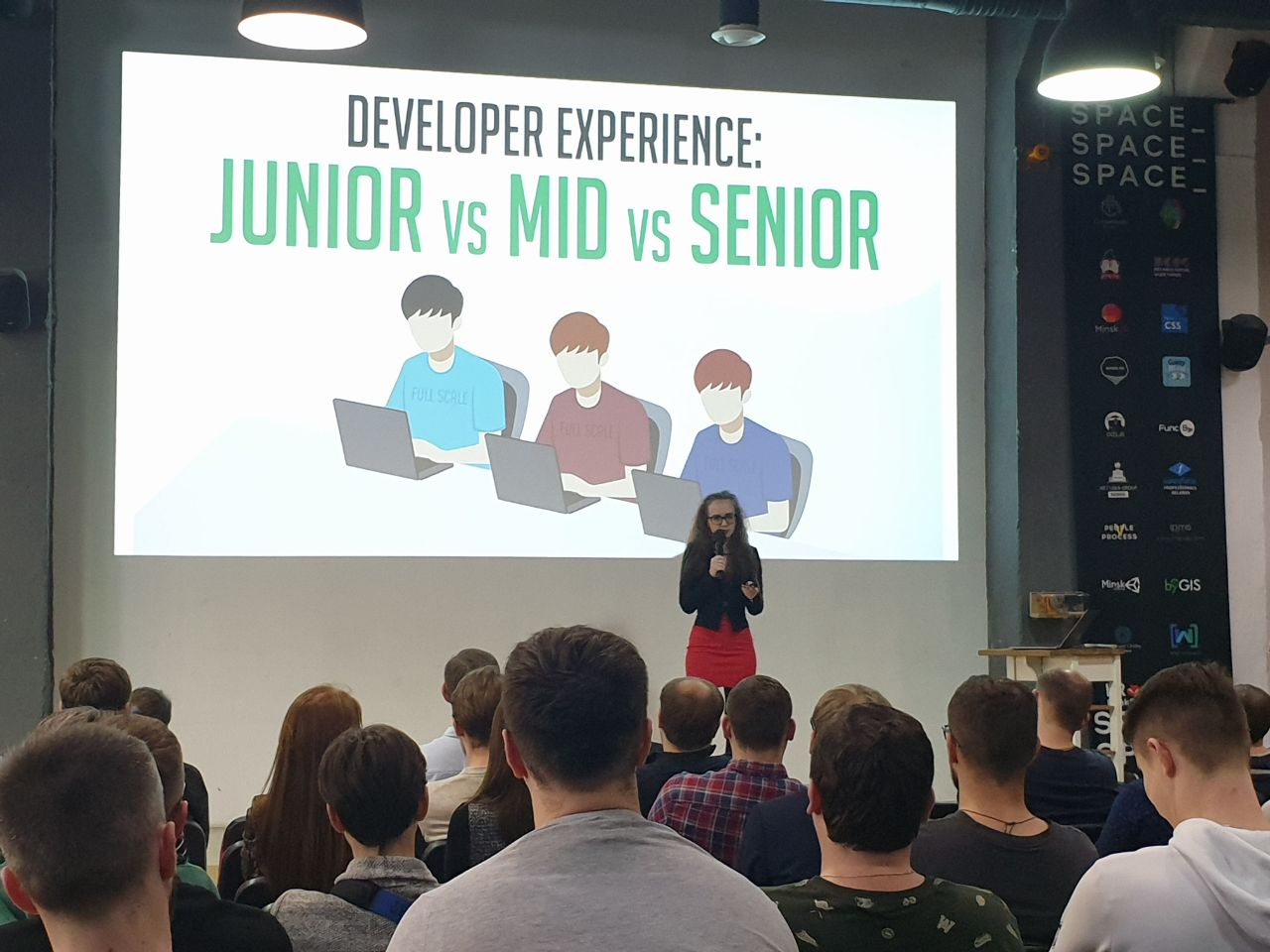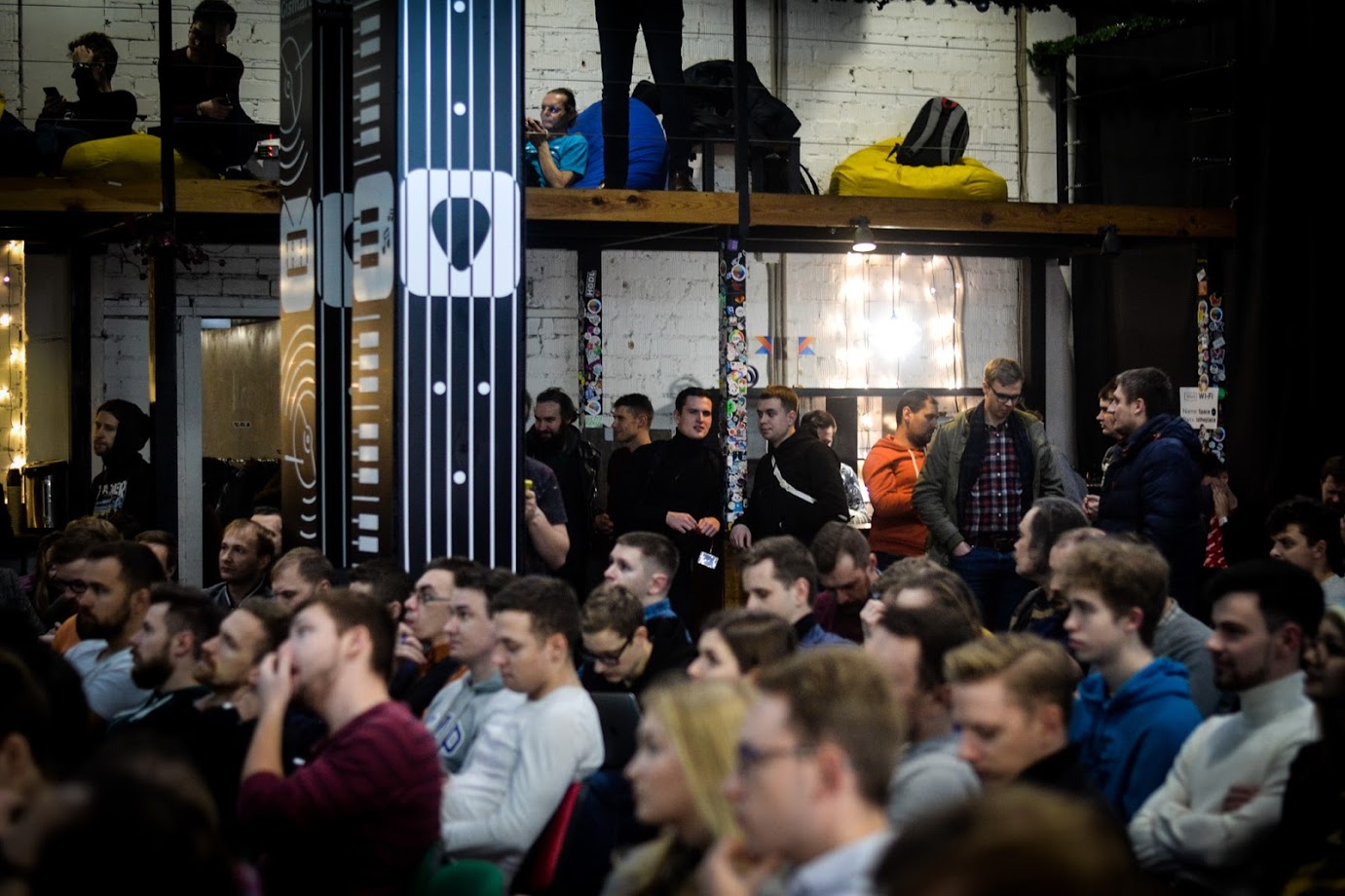 We build right teams where all roles (an idea generator, implementers, a coordinator, an inspirer and etc) are present for our projects and use appropriate management at all stages of development of the team. We put different people in the team according to the level (senior-middle-junior), so that the less experienced understand that they need to catch up with the more experienced.
Explanation of "why", request for help, visualization of tasks, clear description in detail are much more effective than administrative directions.
Also we practice gamified motivation for our developers to learn new technologies, practice it and acquire new soft skills. Trainings are an investment in success. We clearly know how to motivate junior and senior developers to become better.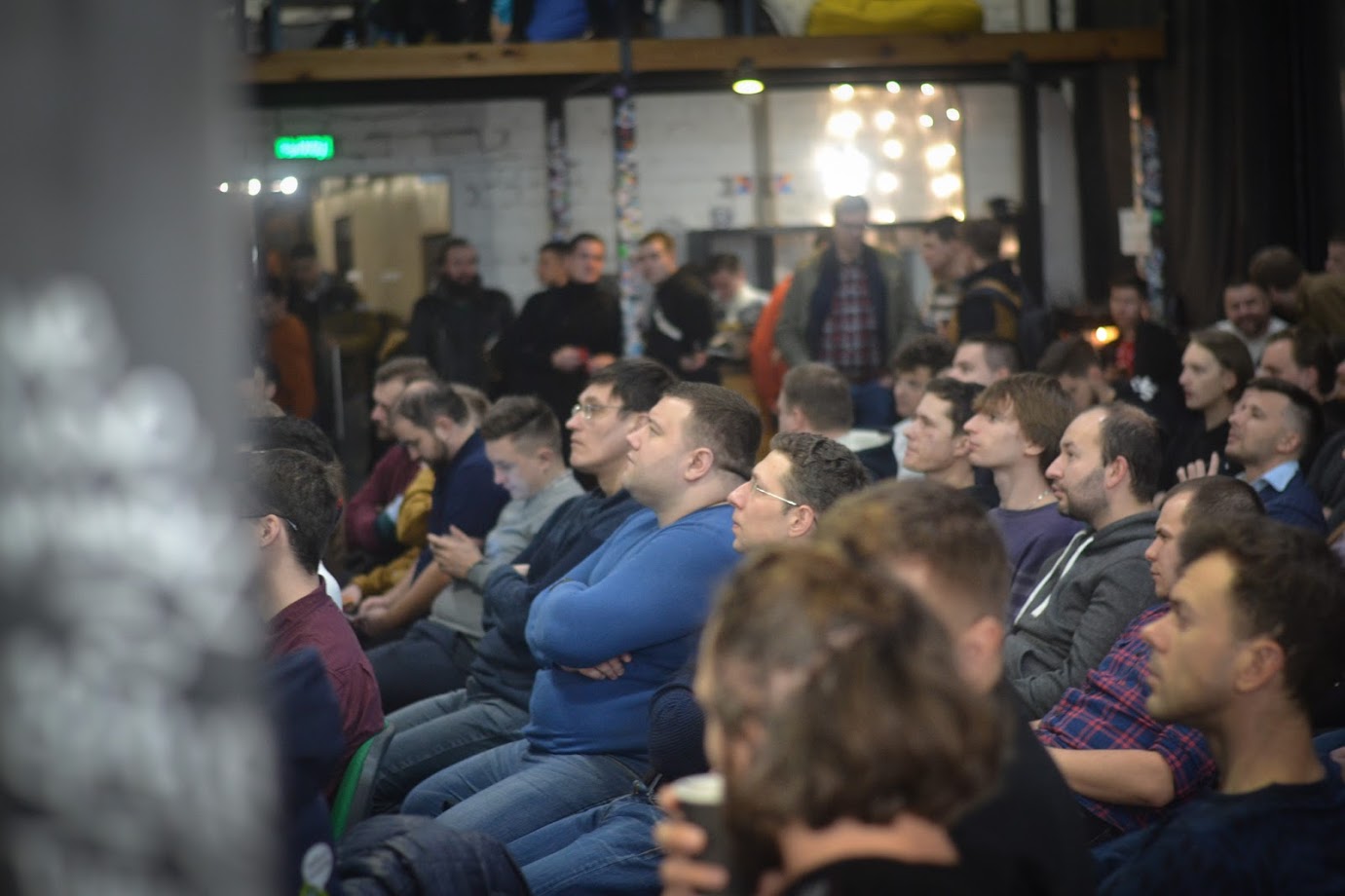 These systematic approaches to motivation allow us to succeed in all projects. In that way we increase both quality and productivity of teams. The turnover of employees is decreasing, employees have a team spirit and Mifort is developing rapidly."