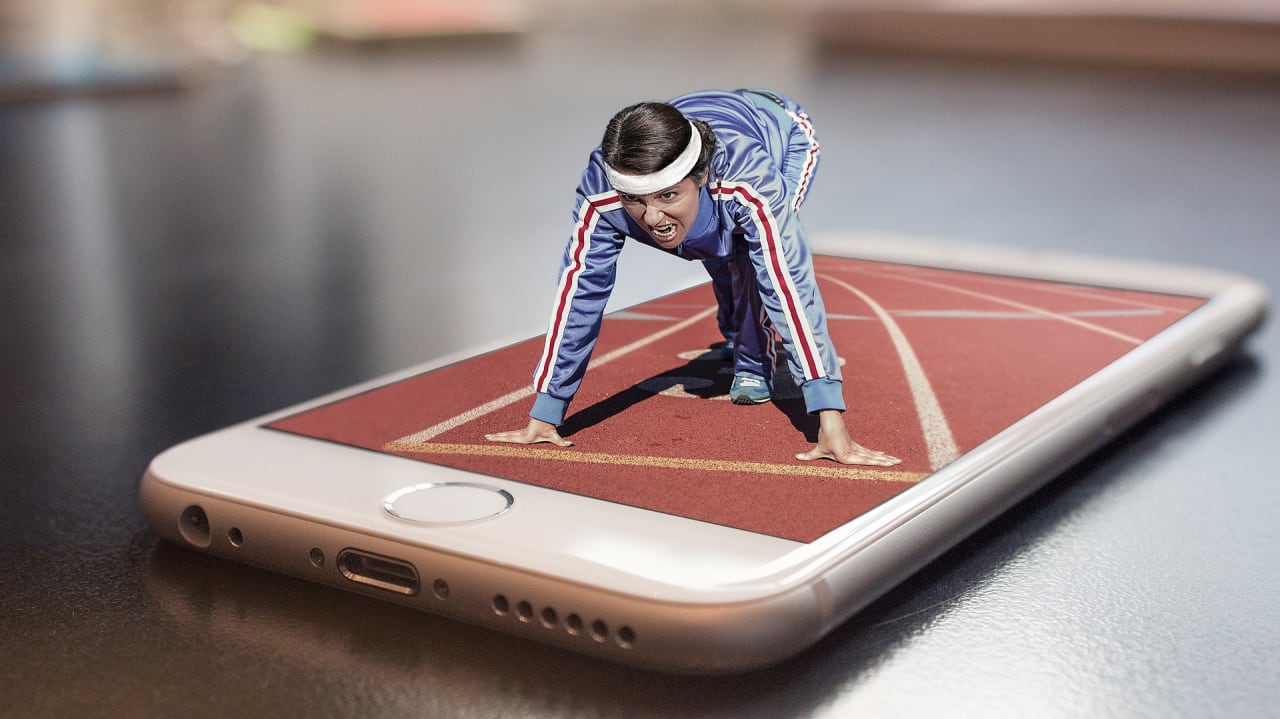 Back to Blog
How To Develop A Fitness App
---
Are you working in business dealing with health-related products or services? Have you ever thought that launching a fitness app will be a great promotion for your brand or company? Fitness and running mobile apps are popular with a wide range of users. This is the reason why so many companies have been moving forward in developing fitness apps. They control track of activity, weight, calorie-burning, and bring playful and competitive moments into the training process. The digitalization of the fitness industry is an opportunity for consumers to improve their performance and become better. In order to get a good app and make money, you need to put in the right development processes.
If you want to keep up with the modern IT world and decide to create a fitness app, here are some important steps that include everything you need to know about mobile fitness development.
Choose the application type
Before creating a fitness app you need to choose its type. The first mobile fitness apps were designed solely to capture results. Today, developers offer many resources to help you select exercises and monitor the correctness of their implementation, track activity, and etc.
Activity tracking app
Fitness apps designed specifically for tracking activity are hugely popular. They are good for fitness centers and they can track any activity during the day. Activity tracking apps by wearables or phone sensors monitor every possible physical activity like the number of steps, distance traveled, calories burned, exercise duration, altitude, speed during the running, etc. This is the main purpose of such apps: to gather and analyze your sports activity data.
Diet and Nutrition app
Another type is applications for the development of nutrition and diet monitoring. They help to calculate the diet, have a calorie base for foods, keep statistics and records. Fitness apps that monitor nutrition and suggest diets are the most popular. They are easy to monetize by selling ads, services, and additional functionality. Fitness clubs can also offer their visitors this application and distribute it for free in their city, attracting new customers.
Workout and exercise apps
Not everyone can afford a personal instructor but such apps will be a good replacement. Apps show exercises, training plans, and workout guides. The focal point of these solutions is to provide video or audio instructions for completing a set of exercises. The mobile fitness apps for training allows one to correctly draw up an exercise program, monitor changes in weight and shape, and show how to perform exercises correctly. In addition, users can be taught how to use the equipment in the gym, reducing the likelihood of breakage and injury to visitors.
Formation of habits
Regularity is what will lead to success in any business! Such fitness apps help users get rid of bad habits, form useful ones, and gradually come to a healthy lifestyle. The user sets a goal and the app constantly reminds them about it. This is one of the good ways how right habits are developed that keep users coming back to the app again and again.
Research market and choose a platform
It is important to know your target audience. Evaluate the market, collect information on the presented products, determine the cost of the application, and base on this knowledge form the concept of a new proposal for a potential audience. Then, choose a platform for the app. Will it be an iOS or an Android? Could this be the application for both operating systems? The determining factor when choosing a platform is user preferences and user-friendliness.
Development and testing
Hire a good mobile development team to turn your business idea into reality. The UX/UI designer will work on the appearance of a mobile application, taking into account the user experience and interface. There are so many competitors on the market today that is why the design of fitness apps is one of the most critical stages of development as if users don't like how it looks they will not install it. After the creation of the prototype and approval, the web developers start writing the code. The application is developed technically, after which it is necessarily to be tested and checked for errors. The result is a stylish and effective product. The main challenge is to follow the plan outlined earlier and create a fitness app that fully meets the needs of customers.
Launch and support
When the application is fully developed and ready for use, you need to release it on the market. For iOS, it will be the App Store and for Android the Play Market. Here pay attention to app store optimization, product icon, screens, and description.
Support includes creating updates, fixing bugs, handling customer feedback, and improving the application versions. The main task is to improve the user experience taking into account the behavioral factors of the target audience. In other words, to do everything so that customers want to use the fitness app again and again and recommend it to other people.
Today's digital market is very competitive and despite this fact, the correct algorithm for developing a mobile application leads to its high efficiency, effectiveness, and success. If you have an idea to build a fitness app, evaluate the market, study your competitors, define the target audience, consider gamification features so that people are motivated to use your app and share it with their friends. Fitness application development can be quite a challenging task and one of the keys to success is a good experienced developing team. Mifort has the best web developers that can turn your idea into reality. Since 2015 Mifort successfully delivered more than 190 projects. Our goal is to create a high-quality mobile fitness app that will benefit customers and income for the owners.