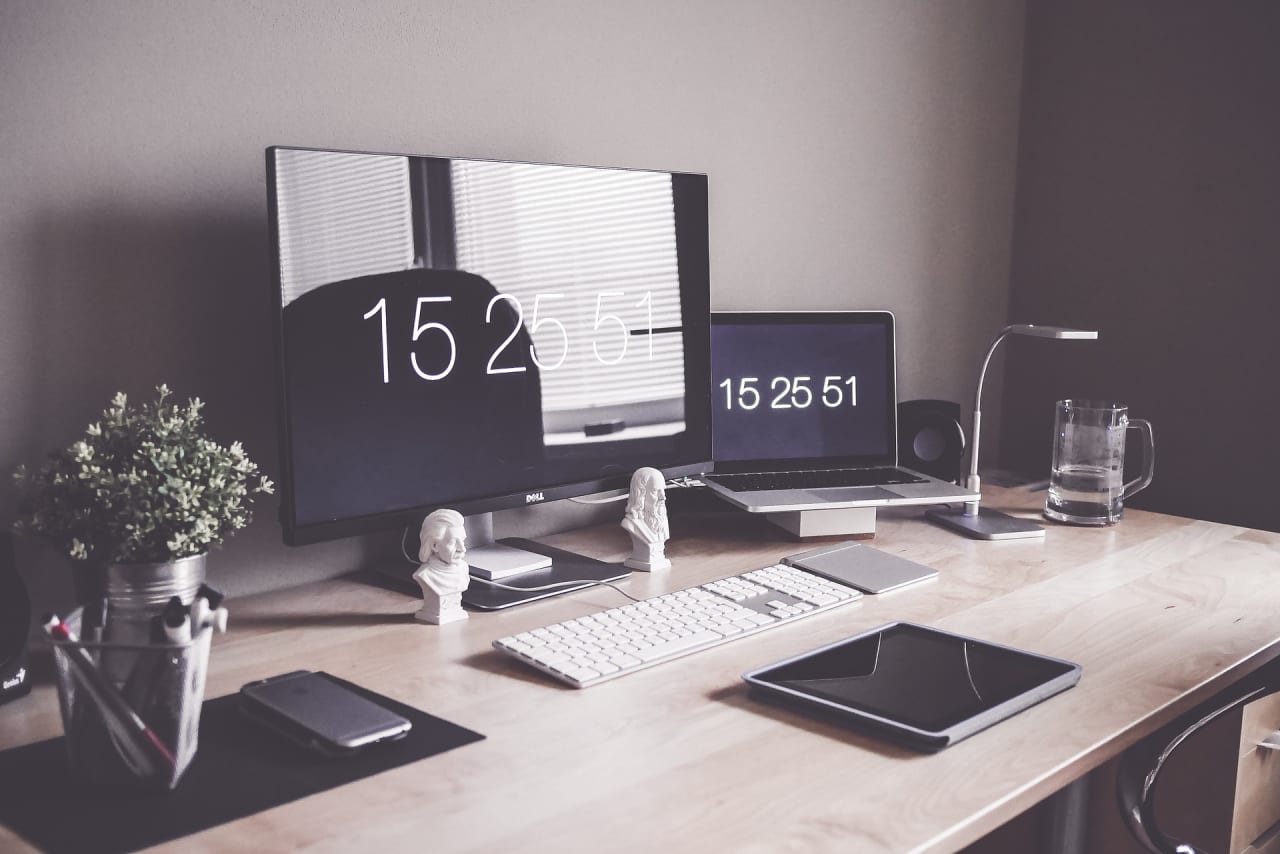 Back to Blog
Best 9 solutions for e-Commerce applications
---
Best 9 solutions for e-Commerce applications
Are you thinking about starting an online business one day? Luckily, here you can find the most important advice you need to know about the e-Commerce business. Over the past 10 years, e-commerce has been one of the fastest-growing retail segments. It may seem obvious to anyone who has ever shopped online, but the size and speed of the boom were truly astounding. In 2020, e-commerce sales accounted for 16% of all global sales. Those numbers are expected to grow in the coming years as more consumers rely on the digital environment for quick and easy shopping. The popularity of the online market is showing no signs of slowing down, so now might be the perfect time to start selling online. You can work with an e-commerce platform provider to build an online store, or you can let web professionals handle the design and development of your site from start to finish.
Here are some crucial steps you need to take if you want to create a good e-Commerce website and application:
Choosing web development tools
The first step is to choose the tools you want to use to design and code your site. To do this, you need to hire a programmer with good knowledge of HTML, JavaScript, MySQL, and other programming languages. If your site is small and simple, HTML / CSS is enough. On the other hand, if the content or structure of your e-commerce site changes frequently, you might want to consider an open-source content management system (CMS). With a CMS, you don't have to worry about coding new content in HTML because the system does it for you.
Clear Design
It is vital to help your potential customers find the product they want and buy it without confusing customers with the choice. You must eliminate any difficulties and additional decisions on how to pay for your product, allowing to browse the categories of interest to him and find the desired product. Don't make your potential customers overthink while they're using your application.
Mobile app
Smartphones and tablets have entirely changed the game for the e-commerce industry. In the past few years, companies' strategies have shifted to more mobile operations as consumers quickly acquired a mobile purchase. For example, 70 % of consumers bought through their smartphones during the last holiday season. A few years ago, developing an application or mobile site for your company was a luxury, but now it is becoming more and more necessary.
Choosing a payment method
The next step is to choose the method of accepting payments on your website. There are two types of payment systems that you should consider for your site: a payment processor and a payment gateway. A payment processor will send a customer to a checkout page hosted by the processing company. After customers submit their credit card information, it will be sent to your website. In contrast, payment gateways integrate directly with your shopping cart and transaction and are essentially invisible to your customer. Finally, make sure the payment service provider you are interested in offers automatic tax calculations. This will make it much easier to determine how much sales tax you should collect and reduce headaches during the tax season.
Choosing a shopping cart or creating your own
Shopping cart software allows people to select items from web pages, add them to their "shopping cart," and guide them through the shopping process when they're ready to check out. Most shopping carts also include taxes and shipping charges to provide customers with the total amount for their order. When choosing a shopping cart to go with a payment processing solution, ensure your hosting provider supports it and see if the shopping cart actually offers payment and shipping options. You can develop them from scratch using JavaScript, MySQL, and other web programs and languages.
SSL security
Security is one of the biggest concerns shoppers have when it comes to shopping online. A recent study found that 45 percent of consumers worry about identity theft when they shop online. In addition, the National Cybersecurity Alliance found that the majority of Americans - 64% - abandoned an online purchase because they weren't sure the website was secure. Given these concerns, SSL security is critical. SSL certificates are a bit of code that you install on your site that will encrypt logins, passwords, credit card numbers, and other information so that hackers cannot intercept and decode data. With an SSL certificate, you can prevent cybercriminals from intercepting financial data as it is transmitted over the Internet. Not only that, but you will also be able to show your clients that your business is legitimate and trustworthy.
Reliable Mobile Application Hosting Provider
You want your e-commerce app to run smoothly, without delays or glitches, and be secure, scalable, and fast. All of this happens in the backend of the application, that is, on the server-side, so this part of the process should work perfectly. Hosting the backend of a mobile application is a complex and resource-intensive task. In other words, you must be an expert in server programming, big data, and database management.
Simple Login and Checkout Procedure
People are usually very impatient when starting a new e-Commerce app, which means that asking for too much information when registering, logging in, and order will make them very likely to leave. For convenience, for example, enable the ability to register and log in via social media so that your potential customers can start buying without having to enter any additional information.
24/7 support and chat assistance
Above all, it is essential to help your customers make a purchasing decision by answering all their potential product questions or resolving payment issues right away. Instead of hiring additional customer service representatives, you can connect your mobile e-Commerce application to a chatbot that will automatically respond to users. This way, you will offer 24/7 support and live chat assistance. Chatbots can help provide the information and guidance they need at the most critical moment when your customers are still wondering whether to make a purchase or not.
Now the Internet has advanced very far. E-commerce has allowed entrepreneurs to expand their reach further than they ever imagined. Despite high competition in this market, there is a way you can stand out and excel in your business. If you don't want to lose opportunities and develop an application that will meet all consumer requirements, connect with Mifort, and we will help you. Mifort has experienced Web and Mobile development programmers that will quickly fulfill your ideas into reality with the best quality.